Football fans are constantly having to answer for their behaviour at matches, rightly so in some cases. If you misbehave, then naturally there must be consequences and you should answer for your actions. But no-one can argue against the idea that fans should have to answer for their actions and, if guilty, be responsible for those and the consequences. What we as an industry don't often focus on however, is the way in which fans are policed. Does it actually work? Is there too much stick and not nearly enough carrot when it comes to overseeing and responding to fan behaviour?
Instead, we want to focus on policing, what clubs are responsible for, what the governing bodies and leagues do, and whether anything needs to change. We also ask if lessons can be learned from the success other countries have had in dealing with these issues.
This article is the companion piece to next week's Fan Engagement Pod, a discussion between a group of very knowledgeable industry figures and experts. They are:
Owen West, former Chief Superintendent at West Yorkshire Police and now Senior Lecturer in Policing, Law, Criminology & Policing at Edge Hill University:

https://research.edgehill.ac.uk/en/persons/owen-west

Amanda Jacks, Caseworker at The Football Supporters Association: https://thefsa.org.uk/our-work/casework

Kristine Green, Director of Grimsby Town, as well as something of an expert in communications between police and fans, and the club's Supporter Liaison Officer:

https://gtfc.co.uk/kristine-awarded-the-bem

 
Hear it next week via the website, Acast, Apple, Amazon and your favourite podcast app. Search 'Fan Engagement Pod'.
Policing
I have been a match going fan for around about ten years now, and whilst I personally have never had any trouble with the police, I have witnessed poor policing.
My standout memory of this is coming out of Adams Park, home to Wycombe Wanderers, and seeing in the distance a cordoned off area where some police officers were stood with a tripod holding a camera. This was to allow them to film the visiting Portsmouth fans as they left the game. 
Nowadays I would be angry at the thought of someone filming me when I had done nothing wrong. Why should my face be on record simply because I have attended a football match? Or because I'm a Portsmouth fan?
At age 14 however, I was simply confused, wondering why on earth the police would want to film me or the other Pompey fans exiting the ground. It is a memory that has stuck with me and created negative connotations around policing at football matches.
Don't get me wrong, I understand the need for police to be at matches. I also understand that the majority of police do their job properly and do not look to treat football fans as second-class citizens.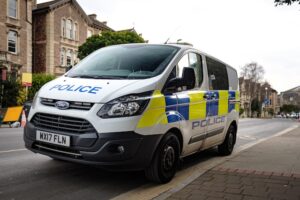 Unfortunately, there is a minority that do. Take a recent social media post by Cleveland Police as a prime example. On Twitter they posted a picture of two of their police dogs with a caption stating that the dogs were 'practising their smiles' ahead of a match between Hartlepool and Stockport County.
The post naturally sparked significant backlash and Cleveland Police later admitted that the post had 'missed the mark'. That quote may be a contender for understatement of the year.
As with any issue involving the safety of the public, there is an expectation that the police be there to protect you. Furthermore, like other members of the public, fans need to be able to trust the police. But how could fans of Hartlepool and Stockport trust in the police after they saw that tweet?
What is more deeply concerning is that this attitude is not isolated, but what appears to be a strategic choice, something embedded in the leadership of football policing at a national level.
Chief Constable Mark Roberts has claimed that fans who stand at matches will find it easier to take cocaine, hate chant, throw missiles and sneak in alcohol.
"If crowds are stood up, it's easier to throw missiles, engage in hate chanting, racism, sneak alcohol in, take cocaine, which is a growing issue in the problem."
This kind of attitude, before a ball is even kicked (so to speak) certainly does nothing to help combat the feeling many fans have about the police which is that they look at fans as untrustworthy and incapable of behaving.
That too is a stereotype, and maybe an unfair one in many cases. But Roberts position helps set the tone at the very least, as he leads on football for the National Police Chiefs Council. It's very easy to see how his outdated views can easily seep into policing strategy (link: https://www.npcc.police.uk/documents/uniformed/2010/201008UNGPF01.pdf) 
With policing the culture is set from the top and comments like these from Roberts have real consequences. If the laws that affect the treatment of fans are impacted by these attitudes, it could have a lasting negative influence on how fans are viewed by the police.
Clubs and Leagues
It is not just the police that need to improve, clubs and leagues do as well.
In the event that trouble breaks out at a match, clubs often look to distance themselves from any incident. They will use the police as a shield and describe the incident as the polices' problem. They would also tell you that the fans involved are not real fans of the club.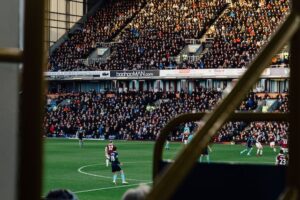 An example from this season comes from Wrexham who, after there was disorder before a game away at Oldham Athletic, put out a statement claiming that: "the individuals involved do not represent our fanbase and are not welcome at our football club."
The Red Dragons also commented that they would be working with the authorities where relevant. This is a common response from clubs where they say they will support the police, but do not seek any ownership of the problems.
In saying that they will merely work with the police, they are attempting to pass hooliganism off as an issue for the police to deal with rather than themselves.
If clubs continue to refuse to properly recognise the problem, then naturally the issues will only persist and potentially worsen. 
Moreover, football clubs and leagues could be a huge part of the solution in terms of battling disorder and poor policing. By effectively disowning the issues highlighted in this article they are negligent and helping to facilitate this behaviour.
They can, and should, do more.
Fan Engagement
This is where fan engagement comes into play. It is an area where clubs and leagues such as the EFL and Premier League can properly assist the police.
Quite often a fair proportion of fans who get involved in the darker side of the game are young and get caught up in violence, rather than going out seeking a fight.
With this in mind rehabilitation, rather than banning orders, could be a solution.
Clubs will often do a great deal of work in their communities and helping to rehabilitate fans caught up in violence can be a part of this.
A prime example comes from Belgium: https://www.bbc.co.uk/news/magazine-36516017 specifically Standard Liege. In the 1980s Les Rouches realised they needed to take action and decided the best way to do so was to educate supporters on appropriate behaviour. This process was known as 'fan coaching'.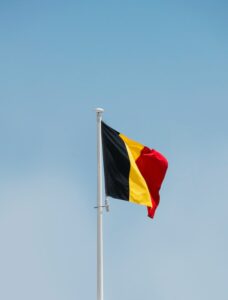 This technique involves teaching young people who play and watch football good values. Included in the technique is talks from influential players and, perhaps most significantly, reformed hooligans who can describe with authority the dangers of getting involved in anti-social behaviour.
Another example comes from Germany with what is known as Fanprojekte:  https://www.lemonde.fr/en/sports/article/2022/09/12/is-germany-s-innovative-approach-to-football-hooliganism-paying-off_5996604_9.html  This came about in 1981 following the death of a fan in Bremen and these projects are run by social workers who carry out preventative work and mediate between clubs most radical supporters, the clubs themselves and the authorities.
This is certainly something that clubs in England could adopt and it may prove beneficial in turning people away from disorder and helping the police in combatting hooliganism.
Clubs could use this 'fan coaching' technique to introduce social campaigns with the aim of informing people on the impacts of drug and alcohol abuse, more prevalent issues in the modern game.
If this approach was to be adopted and expanded across England, the whole culture and atmosphere of a matchday could transform.
With younger fans being taught that violence is not the way forward, there would (hopefully) be a decline in the number of incidents at football matches with games becoming safer for all to attend.
Moreover, there may (in time) become less of a need for there to be a significant police presence at football matches. If clubs were to do more work tackling anti-social behaviour in their communities, then perhaps there would not be a need for so many police on the ground.