Bradford City Help Channel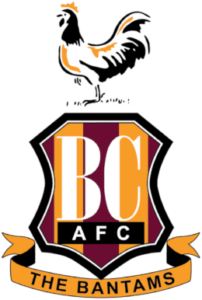 Bradford City began the Fan Engagement Index in 2018/2019 needing to improve, after a very difficult time under a former administration.
Relations between club and fans had become strained to breaking point, and as then Director of Communications and Commercial, Ryan Sparks set about working hard to make changes that wouldn't just push them up the table for 2019/2020, but make a tangible difference.
After Bradford City were the third biggest risers in the 2019/2020 Fan Engagement Index, Ryan Sparks, now club CEO, got in touch with us, keen to find out how they could improve even more.
Ryan was already using Twitter as a way of engaging with fans over queries and practical issues of concern, and we suggested formalising this listening culture online by creating a Twitter Help Channel.
Ryan and his colleagues have now set-up a channel that will be open from 9:00am – 5:00pm every weekday. It won't be pumping out content  like the main club channel needs to, and will be solely focussed on replying to questions from fans.
A lot of the 'secret' to effective Fan Engagement isn't actually secret. A lot of it is about finding ways to listen to your fans. You can solve a hell of a lot of problems that way, and any of those clubs who do Fan Engagement well will tell you that being open and available builds trust by default.
Get in touch if you'd like to chat more about practical ways to improve your Fan Engagement.