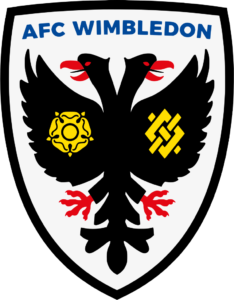 AFC Wimbledon have recently adopted a more progressive structure for their SLO work.
Like many clubs, the role wasn't really being used as the bridge between fans and club – however it is owned. Many clubs either appoint someone who focuses on a more 'customer service' approach, or simply gives it to a member of staff as an add-on to their existing role.
Instead, AFC Wimbledon worked with Think Fan Engagement and SD Europe, to appoint a team of three volunteers to fulfil the role.
As Mandy Bynon from AFC Wimbledon explains, "The new SLO role came from looking at other clubs like Doncaster Rovers and Lincoln City, and then getting the right advice from experts in the industry, including Kevin Rye from Think Fan Engagement. That way we could test our thoughts and ideas with people who know their stuff."
Get in touch if you'd like to chat more about practical ways to improve your Fan Engagement.