Bradford City Supporter Services Website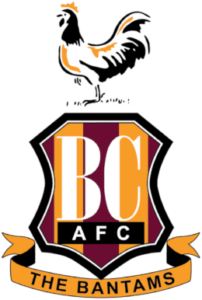 We've covered Bradford City in other areas on the Hub – specifically their Fan Engagement Help Channel. City have been a client in the past, so we might be accused of favouritism, but they are one of the most improved clubs since the Fan Engagement Index began, and that's down to hard work from all of the off-the-pitch team at Valley Parade.
Their CEO Ryan Sparks and colleagues have made a huge effort to ensure that they offer the best possible Fan Engagement channels and tools.
Now they've got to the stage where they've established a separate Supporter Services website, via which all of their Fan Engagement information can be held.
Bradford City AFC | Supporter Services – Bradford City AFC Supporter Services
Bradford City AFC's supporter services website.
Committing to something as thorough going as this need not be a huge job though, even if it looks like a huge undertaking.
A lot of static information, including junior membership, disability services, and other information  can be added to the site, so it won't need much updating. You also don't really need a news section either.
This all makes the main club website free to operate as much more of a club news, information and marketing channel.
If you like the idea but would struggle to commit to such a big change, why not take a look at the article about Bristol Rovers and the dedicated Fan Engagement section they have on their website? It does many of the things that Bradford City does, and also provides more information about structured dialogue meetings and minutes of club board meetings.
If you do want to pursue the idea of a supporter services website, why not drop Ryan a line? If you don't know him, get in touch with us and we'll do the rest.