We thought we'd seen the worst attempt at a rebrand when Leeds United lost their minds a few short years ago in that now infamous episode that stands as an example of how not to do it, but it now seems that Cercle Bruge have had a 'hold my coat' moment.
This was a translation of the tweet announcing the change:
'Long Live Circle! We'll show that again today.
With a striking brand and an assertive,
energetic experience based on our past.

We play like this. We are like that. And so we show it too
to the world. Circle is alive! 𝗖𝗲𝗿𝗰𝗹𝗲!💚🖤
And the actual tweet, with the glitzy promo video, is below:
Lang Leve Cercle! Dat tonen we vandaag nog maar eens.
Met een opvallend merk en een assertieve,
energieke beleving gebaseerd op ons verleden.

We spelen zo. We zijn zo. En dus tonen we het ook
aan de wereld. Cercle leeft! 𝗟𝗲𝘃𝗲 𝗖𝗲𝗿𝗰𝗹𝗲!💚🖤#LeveCercle #Brugge pic.twitter.com/7g79jQDyYk

— Cercle Brugge (@cercleofficial) June 23, 2022
It's remarkable that the football club signed off the design, presumably without a snigger. Even if you like it as a piece of design, remember it's not an early 90s jazz funk label they're working for.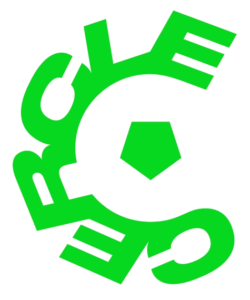 After a brief search of the English language announcement on their site, I didn't find any mention of 'fans' or 'supporters', and no other, albeit brief, research has resulted in any indication as to whether the fans got a proper say in this piece of design work.
On a serious note, there's nothing wrong with rebranding, but to any other smart alec thinking something similar: the way you do it matters to the end result.